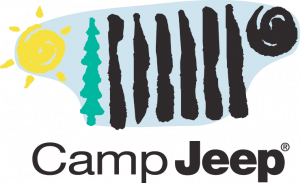 Camp Jeep, which is celebrating its tenth anniversary and one million riders nationwide this year, is returning to the 2014 Cleveland Auto Show with more obstacles and vehicles than ever before.
Located in a new area this year due to a larger floor display area at the Cleveland Auto Show this year, Camp Jeep will still next to the Jeep display, Camp Jeep features several off-road style obstacles that test the trail-rated capabilities of Jeep vehicles to their fullest. Hosted by skilled Jeep drivers, these obstacles test ground clearance, maneuverability, traction and vehicle articulation. The course includes logs, an angled drive over and a hill climb on 18-foot high Jeep Mountain that gives participants a great view of the floor of the Cleveland Auto Show.
Adjacent to Camp Jeep, the Jeep Kids Course also returns this year, with kid-sized Jeeps for the younger crowd. Children can also try their hand at the 25-foot tall Jeep Climbing Wall.
Open all days and hours of the show!